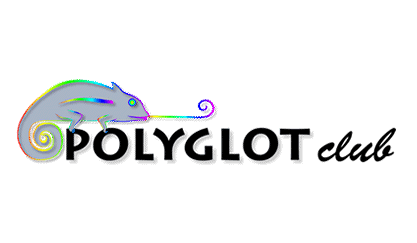 ---
Date: Jul 02, 2008
Time: 20:00
Address:

Address visible for attendees
C'EST ANNULE CE SOIR POUR CAUSE DE MAUVAIS TEMPS
C'EST DOMMAGE MAIS CE N'EST QUE PARTIE REMISE
POLYGLOT PICNIC
&amp SALSA
PLEASE REGISTER TO THIS MEETING IF YOU WANT TO COME
What  ?
Language exchange, PICNIC and SALSA
If the weather is sunny, Bring your picnic with you at 8pm (good food and/or drinks). Please post a new comment (below) to tell us what you're going to bring. The idea is to share and to try specialties from all around the world. From around 9pm we'll start to dance.
For more information about salsa : Link to the salsa website
When  ?
Wednesday 2nd of July from 8 pm to 0:00pm.
We need to be there early so the polyglots can book the little arena.
Where  ?
Esplanade carrée aux sculptures Quai St Bernard, Square Tino Rossi, Paris 5e M° Jussieu ou Sully-Morland ou Gare D'Austerlitz. C'est sur la Seine, en face  de l'Institut du Monde Arabe  (1 rue des Fossés Saint-Bernard 75236 PARIS CEDEX 05). Let's meet inside the first arena.  That's a good place to picnic. 
If you have a problem to find please contact :     
 

Gaelle (Cell : 06 27 12 21 53)

 

Vincent  (Cell : 06  60  25  62 66)
    *** The Polyglot Salsa Club *** 
---
All Polyglot Paris WhatsApp Groups:
They talk about us!

---
Comments
53 Comments
annaoiuh

May 2015




Teie kiiret tähelepanu

annaoiuh

Tere, vabandage, et teiega nii, ma lihtsalt nägin oma profiili ja ma ütlen, et sa oled see, mida ma vajan. Ühesõnaga, minu nimi on Anna Matejovie, Slovakkia päritolu ja ma elan Prantsusmaal. Ma kannatavad raske haigus, mis mõistab hukka mind kindlast surmast on kõrivähk, ja mul on summa 422600 €, mida ma tahaksin teha annetuse isik usalduse ja ausad, nii et Ta teeb hea kasutada. Ma ise punane õli import äri Prantsusmaal ja ma kaotasin oma abikaasa seal see 6 aastat, mis mõjutas mind palju ja ma ei saanud abielluda kuni Seni ei olnud meil lapsi. Tahaksin annetada, et summa enne minu surma, et minu päeva võib lugeda tema puudumine selle haiguse, mida ma pidin aga rahustav vahend Prantsusmaal ei tooks, kas saate sellest kasu annetuse. siin on minu e-posti aadress: annaoiuh

Võtsin sa vastata mind
Freegalou

July 2008




Salseros, Salseras !

Vincent and I cancel the Polyglot Salsa Event tonight on the quais because of the bad weather.

We will organize another Salsa event outside soon !

Gaelle
vincent

July 2008




C'EST ANNULE CE SOIR POUR CAUSE DE MAUVAIS TEMPS

C'EST DOMMAGE MAIS CE N'EST QUE PARTIE REMISE
vincent

July 2008




Le temps n'a pas l'air TOP

Je vous dirai vers 18H si c'est annulé ou non

le temps peu s'améliorer en fin de journée ...

à plus

v
vincent

September 2007




On voit le temps pour ce mercredi

je vous tiens au courant de ce qu'on fait : si le meeting est annulé ou non
vincent

September 2007




ATTENTION!!!!!



ce soir, je propose qu'on se retrouve direct à la salsa car il risque de faire froid pour le picnic. on dit : 20h30 à la salsa.

A ce soir



ATTENTION!!!!!