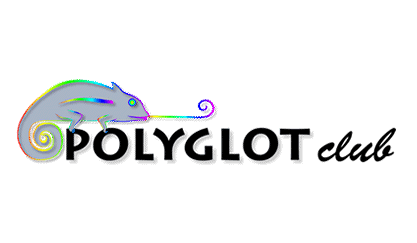 ---
CHÂTEAUX de la Loire [COMPLET] Date: May 10, 2014
Time: 07:30
Address:

Address visible for attendees
Désolé le weekend est COMPLET !
Il y a souvent des désistements au dernier moment : INSCRIVEZ VOUS SUR LA LISTE D'ATTENTE !
Vous pouvez encore acheter les options (entrée Châteaux, ou Chambre double)

Il reste aussi des places pour le prochain weekend !
7-9 Juin: BELGIQUE (Bruges, Bruxelles, Gand)
Week-end - Châteaux de la Loire
10 et 11 mai 2014
Suite au succès du dernier week-end, venez découvrir les joyaux de l'histoire de France

Chenonceau

Tours

Blois

Chambord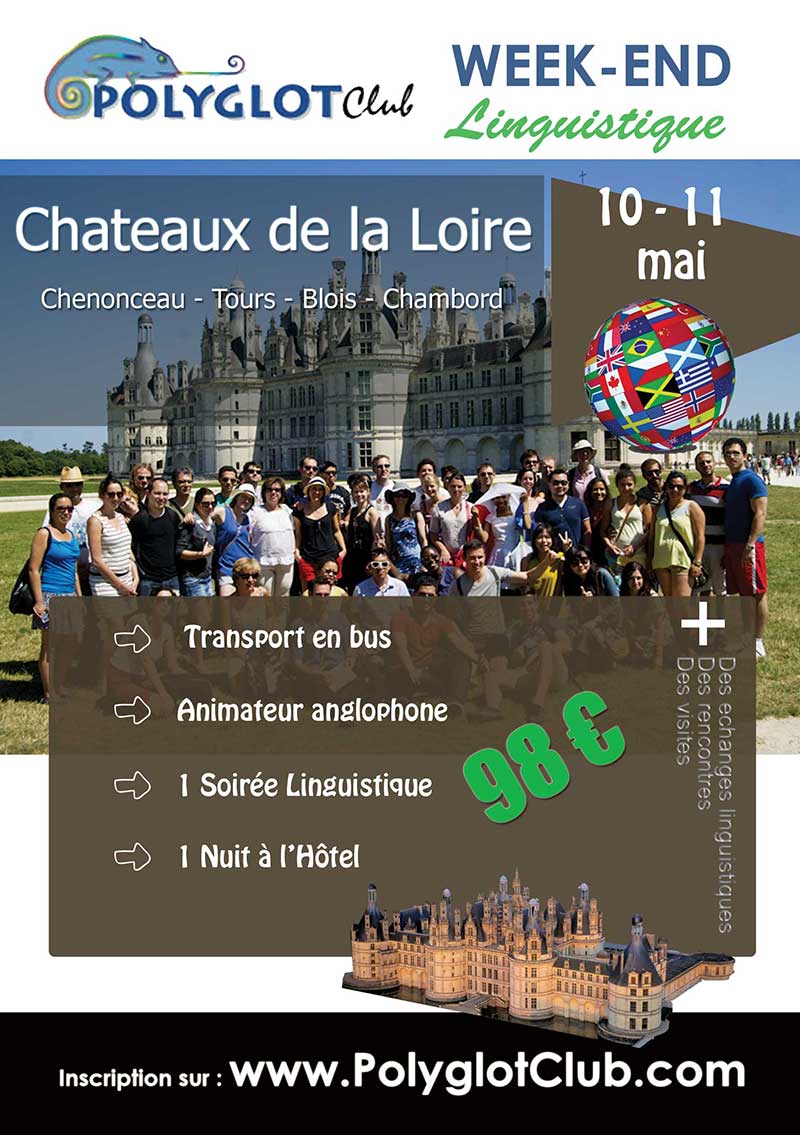 Visites des plus beaux châteaux de France,
Animateur anglophone, Echanges linguistiques et culturels, Ambiance conviviale et internationale,
Transport en car, Hôtel centre historique de Tours AVEC petit déjeuner,
SUPER Soirée polyglotte
Tous les âges, Toutes les nationalités, Tous les niveaux en langues
Ages généralement constatés : entre 18 et 40 ans
Nous sommes fiers de vous inviter pour un week-end linguistique UNIQUE dans les Châteaux de la Loire

. Découvrez le plus grand site de France jamais enregistré au patrimoine mondial de l'UNESCO en tant que lieu culturel touristique. Témoins d'une époque éminente pour la France et l'Europe, les Châteaux de la Loire se présentent comme un héritage vivant du siècle des Lumières et du style Renaissance.
TARIF WEEK-END = 98€
- Transport
- Hébergement
- Petit déjeuner dimanche
- EN OPTION : ticket d'entrée des châteaux, et chambre double
- NON inclus : repas midi et soir
OPTION Ticket d'entrée des châteaux (tarif de groupe) :
L'entrée jardins de Blois et parc de Chambord est gratuite. Pour chaque château, vous pouvez aussi acheter votre ticket sur place mais vous ne bénéficierez pas du tarif de groupe.
- Chenonceau: 9,5€ (au lieu de 12,5€)
- Blois: 8,5€, jardin gratuit (au lieu de 9,8€)
- Chambord: 9,5€ (au lieu de 11€) / 0€ (25 ans ou moins et si vous êtes de nationalité d'un pays membre de l'Union Européenne), parc gratuit
OPTION "Je veux être en chambre double" : 10€
REDUCTION de 10€ sur présentation de votre badge permanent (code réduction
VIP-PG2
).
ATTENTION: APPORTEZ votre
Badge Permanent
le jour du départ pour bénéficier de cette réduction !
Prénoms des personnes ayant réservé
(mise à jour le 26/04/2014 à 17h00)
Abdou

Alessio

Alberto

Alain

Ali

Alessio

Alina

Alexandre

Ana

Amanda

Amélie

Antoine

Cécile (2)

Céline

Damien

Emilie

Eleonora

Emmanuelle

Fatima

Gregory

Gilles

Irina

Jonathan

Julie

Marie

Magdalena

Marouane

Maryline

Naohiko

Kadiatou

Karim

Lilian

Nathalie

Natasha

Nicolas

Thierry

Thien

Olivier

Peng

Paolo

Sabrina

Samanta

Sybille

Sylvie

Victor

Vincent

Virag

Yann

Yun

Yi
Inclus :
Transport car, Hébergement hôtel (centre historique de Tours) AVEC petit déjeuner, Entrée EN OPTION pour les 3 châteaux (Chenonceau, Blois et Chambord), Taxes de séjour, Visites des villes de Tours et Blois, de la cathédrale de Tours, Guide Polyglot Club, Soirée polyglotte.
Non inclus : Repas midi et soir.
Hebergement :
Hôtel moderne (une étoile) avec petit déjeuner et
Wifi gratuit dans les chambres. C
hambres doubles ou 4 personnes (filles/garçon séparés), à 10 minutes à pied du centre historique
.
---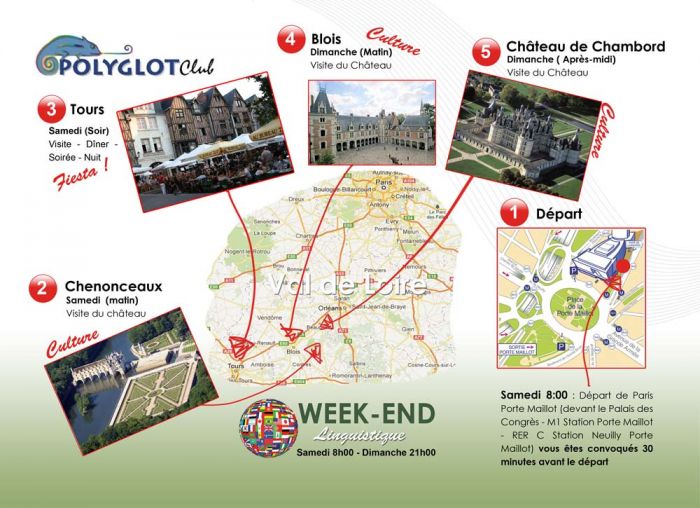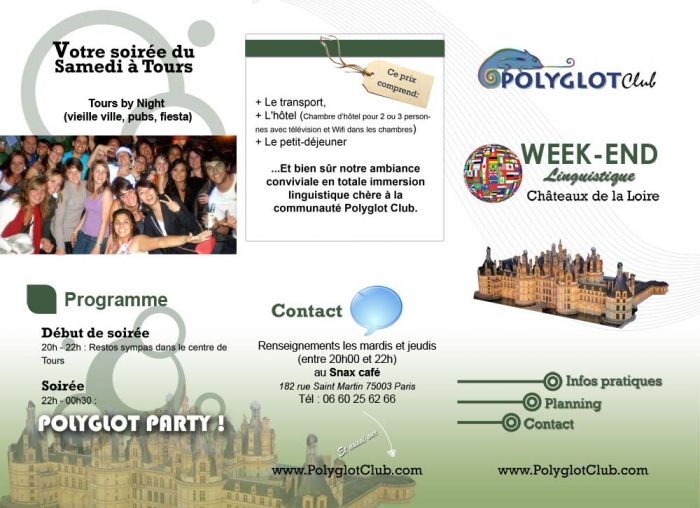 • Visite du Château de Chenonceau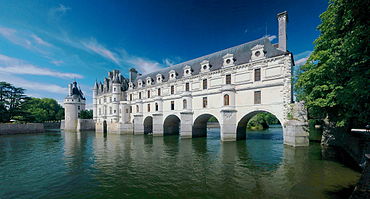 • Ville de Tours : visite de sa Cathédrale et de sa vieille ville.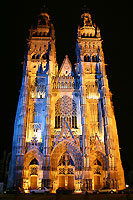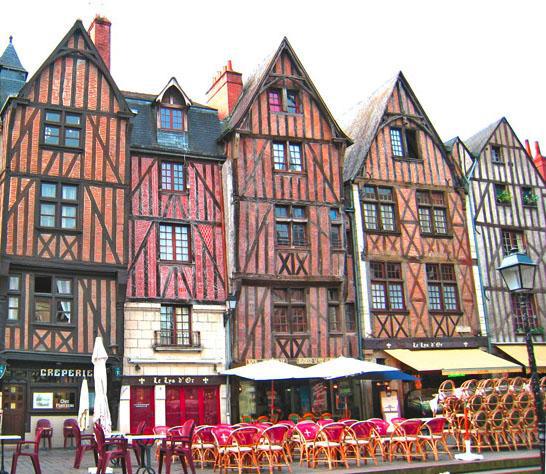 •

Nuit à Tours :

SUPER
Soirée
• Visite du Château de Blois

•
Déjeuner et v
isite du Château de Chambord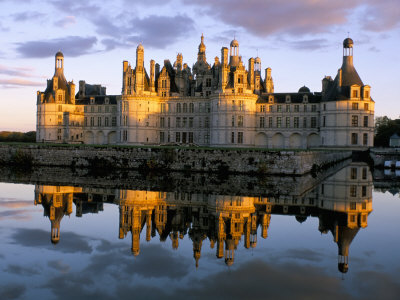 • Retour à Paris en fin de journée (arrivée à 21h selon la circulation)
---
Jour du départ :
Attention, le bus partira à 8h30 précise (nous n'attendrons pas les retardataires).
Assurez-vous d'arriver 30 minutes avant le départ (à 8h au plus tard) sur le LIEU DU RENDEZ-VOUS.
Métro ligne 1 Station Porte Maillot - RER C Station Neuilly Porte Maillot.
Lieu exact du rendez-vous : côté Palais des Congrès, en face de l'Hôtel Méridien (à côté des cars Air France).
L'hôtel Méridien se trouve au 81 Boulevard Gouvion-Saint-Cyr.
Votre guide aura un T-shirt bleu Polyglot Club.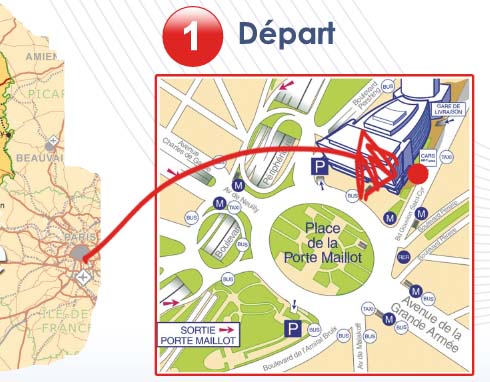 - Apportez votre déjeuner (sandwiches, salades, fruits...) nous pique-niquerons tous ensemble samedi MIDI dans le cadre pittoresque du Château de Chenonceau
- Apporter votre ticket ou reçu de réservation Weezevent,
- Apportez une pièce d'identité officielle (pour les contrôles, remises ...),
- Apportez assez d'argent (nourriture, boissons, visites ...),
- Apportez une assurance personnelle (exemple: Sécurité Sociale),
- Apportez une autorisation parentale et le numéro de téléphone de vos parents, si vous êtes mineur.
Tél. (Vincent) : 06 60 25 62 66
Tél. (Pat) : 06 80 81 19 89
Demandez plus d'information à Vincent ou Pat, tous les mardis et jeudis de 20h à 22h au Snax café, 182 rue Saint Martin, Paris

In English
Week-end - Loire Valley - 10-11 May 2014
Following the success of the last week-end, discover the jewels of France's history
in Chenonceau - Tours - Blois - Chambord
Transportation, Hotel in the historic center of Tours city with breakfast, visit of France most beautiful castles, English guide, language exchange, friendly and international atmosphere
GREAT polyglot National Day PARTY!!!!
All ages, all nationalities
Polyglot Club is proud to invite you to its UNIQUE weekend in "Chateaux de la Loire" on 10-11 May weekend!
Discover the most trusted France ever World Heritage by UNESCO as cultural tourism place.
The Loire Valley is at the heart of the history of France (UNESCO world heritage site). Come and discover the world most renowned chateaux.
All ages, All nationalities.
Weekend rate = 98 €
- Transport
- Accommodation
- Breakfast Sunday
- OPTIONAL: entrance ticket castles.
- NOT included: meals for lunch and dinner
OPTION Entry Ticket castles (group rate):
The gardens of Blois and Chambord park admission is free.
For each castle you can also buy your ticket on the spot but you will not receive the group rate.
- Chenonceau: 9.5 € (instead of 12.5 €)
- Blois: 8.5 €, free garden (instead of 9.8 €)
- Chambord: 9.5 € (instead of 11 €) / 0 € (25 years or less and if you are a citizen of a member of the European Union countries), free park
10 € discount on presentation of your permanent badge: pay with discount code VIP-PG2.
CAUTION: BRING your Permanent Badge on departure day to qualify for this discount!
https://polyglotclub.com/help/meetings/permanent-badge-paris/translate-french
This trip INCLUDES: transportation in bus, accommodation with breakfast, castles entrance fees (OPTIONAL), taxes, visiting cities of Tours and Blois, the cathedral of Tours, your Polyglot Club guide, Polyglot party.
NOT included: lunch and dinner.
• 8:30 : Departure from Paris.
• Tours city: Cathedral and old town.
• Night in Tours: Accommodation in the historic center of Tours. Dinner at the restaurant. Polyglot party.
• Lunch and visit of Castle of Chambord
• 21:00 : Return to Paris
Hotel (One star) with breakfast and free Wifi in the rooms. Rooms for 2 to 4 people. 10 minutes walk from the historical center. All taxes included.
- Attention, the bus will depart precisely at 8:30 (we will not wait for latecomers).
Be sure to arrive 30 minutes before departure (at 8:00 at the latest) at the MEETING POINT.
Metro Line 1 station Porte Maillot - RER C station Neuilly Porte Maillot.
Exact location of the appointment: Congress Hall, in front of the Hotel Meridien (near the Air France bus).
Le Meridien Hotel is located at 81 Boulevard Gouvion Saint-Cyr. Your guide will have a blue T-shirt Polyglot Club.
- Bring your ticket or booking receipt from Placeminute.com,
- Bring an official ID (for controls, discounts ...)
- Bring enough money (food, drinks, visits ...)
- Bring a personal insurance (eg Social Security)
- Bring a parental authorization and phone number of your parents, if you are under age.
INFORMATION:
Tél. (Vincent) : 06 60 25 62 66
Tél. (Pat) : 06 80 81 19 89
Ask Vincent or Pat for more information on Tuesdays and Thursdays from 20h to 22h at Snax Café, 182 rue Saint Martin, Paris
---
SIRET : 52086234300016
TVA intracommunautaire: FR73520862343
Licence d'agence de voyages: IM075100107
Assureur : HISCOX - 19 rue Louis Le Grand 75002 PARIS
Garanties financières : APST - 15 avenue Carnot 750015 PARIS
---
They talk about us!

---
Comments
36 Comments
MacLane

May 2014




Bonjour, suite a un imprevu, je ne pourrai pas participer a ce week-end. Je revends ma place. Si quelqu'un est interesse et disponible, merci de me contacter par mail prive.
laviedeavril

May 2014




est ce que c'est encore possible de m'inscrire?
vincent

May 2014




Bonjour, désolé,

il n'y a plus de places, le weekend est complet. Cependant, il reste des places pour le weekend en BELGIQUE

LONG week-end du samedi 7 juin au lundi 9 juin (jour ferie) - 2 nuits centre de Bruxelles + Petit dej. bio - Transport en autocar moderne - Visites, ballades, shopping, fiesta... - 2 soirees linguistiques - Guide anglophone

https://polyglotclub.com/france/ile-de-france/paris/event/3386/translate-french
ceallone

April 2014




Bonjour, je suis toute nouvelle dans la communauté PolyGlot, je n'ai encore assisté à aucun événement... Mais je suis très tentée par ce weekend! Est-ce bien ouvert à tous (pas de pré-requis comme une cotisation éventuelle ou autre)? Reste-t-il encore des places? Merci d'avance!!!