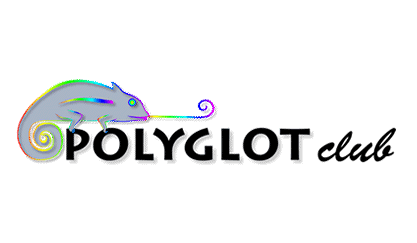 ---
6 Spectacular German Castles - One unforgettable trip.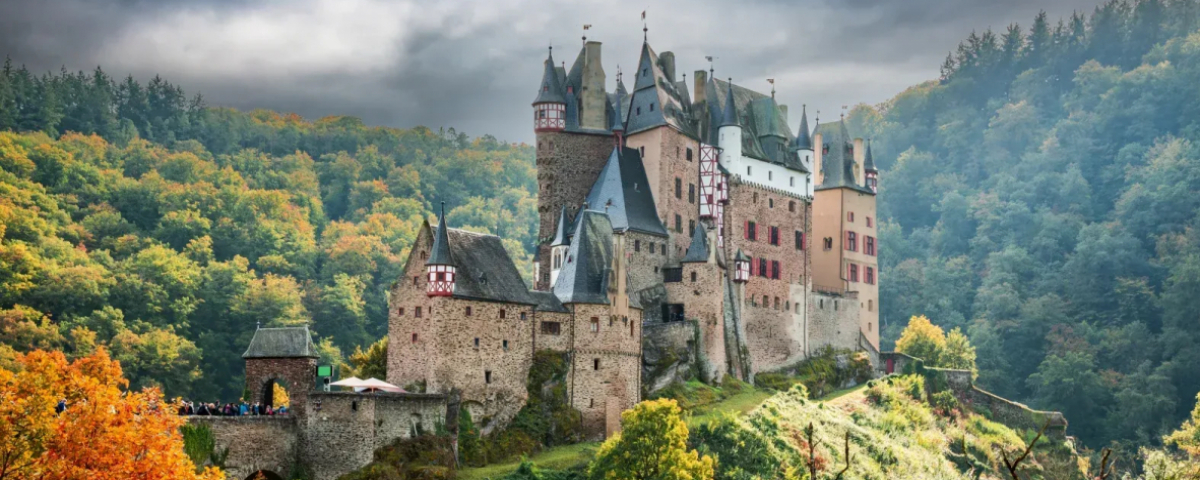 Ημερομηνία: Apr 20, 2023
Χρόνος: 22:00
Διεύθυνση:

Ορατή διεύθυνση για τους παρευρισκόμενους

Number of Attendees expected: 20
➡ To book and get all the information about this trip, including detailed itineraries, please join our WhatsApp group HERE: https://PolyglotClub.com/TravelTogether

•••
Join Urbanature Travel* and PolyglotClub.com to explore half a dozen Insta-worthy Middle Rhine castles, located in a UNESCO World Heritage region. 

•••
WHAT ARE SOME OF THE HIGHLIGHTS?
- Eltz Castle: Unlike many castles in Germany, Burg Eltz has never been destroyed, although it was built on a then important trade route. Visitors can still admire 850 years of medieval history. The castle has been owned by the same family ever since the name "Eltz" was first mentioned in 1157.The "Eltz Forest" in which the castle is located serves as a great tourist attraction site due to its large size. Flora-Fauna-Habitat and Natura 2000 declared the Eltz forest an official nature reserve.The Castle Features Up To 8 flours and Contains Over 100 Rooms.
 
- The Reichsburg Cochem: The Reichsburg Cochem was first mentioned in 1130. It was occupied by King Konrad III in 1151 who had declared it as the Imperial castle. The castle we see today towering above Cochem is no longer the castle that originally stood there in the 12th century, as that castle was obliterated by French King Louis XIV troops in 1689. Cochem castle remained a colorful stone ruin for 180 years until wealthy Berlin businessman Louis Ravené decided to buy the ruins and rebuild the castle in 1868 to what we see today.
 
- Drachenburg Castle: Drachenburg Castle was built on a 321m hill called Drachenfels. From 1882 to 1884, Schloss Drachenburg was a private villa for the Baron Stephan von Sarter from Bonn,who became rich from the stock exchange. However, he lived in Paris until his death and never lived in the castle. In 1971, a private citizen saved the castle from its final disintegration and opened it to the public for the first time.
 
- Stolzenfels Castle: Archbishop of Trier, Arnold II, had Stolzenfels Castle built first and foremost because the Archbishop of Mainz had had Lahneck Castle built in 1232. This way, both archbishoprics on the mouth of the Lahn River were equally safeguarded. Stolzenfels was a ruined 13th-century castle, gifted to the Prussian Crownprince, Frederick William in 1823 who had it rebuilt as a 19th-century palace in Gothic Revival style. Today, it is part of the UNESCO World Heritage Site Upper Middle Rhine Valley.
 
- Marksburg castle: History of the Marksburg castle starts in the 12th century, and since then in over 800 years, the castle has never been destroyed. The castle keep is the same today as it would have been in the 12th century. The uneven rocky surface and dim cave-like appearance suggest that the castle framework was erected directly on the stony hill without any alterations. Napoleon briefly used the castle as a prison in the late 19th century. Kaiser WilheIm II ultimately purchased the castle in 1900 on behalf of the German Castles Association and Marksburg remains the headquarters for the organization to this day.
 
- Lahneck Castle: This castle complex was built around 1244 and lies above the mouth of the Lahn into the Rhine and conveys a classic Rhine Romanticism castle view through the combination of medieval architecture with neo-Gothic expansion in the 19th century. The castle is also of literary importance as it is was the inspiration for Johann Wolfgang von Goethe's poem "Ghost Greetings". It is said Goethe felt the need to pen the poem after spotting the castle during his travels along the river Lahn in 1774.

•••
WHERE?
Koblenz Hauptbahnhof Bahnhofplatz 2 56068 Koblenz Germany
•••
WHEN?
Thu night, Apr 20 @ 10pm – Sun, Apr 23 @ 02:30 PM

•••
HOW TO PARTICIPATE:
➡ To book and get all the information about this trip, including detailed itineraries, please join our WhatsApp group HERE: https://PolyglotClub.com/TravelTogether

•••
* Urbanature Travel is a travel agency with excellent reviews on Google. 4.9 rating. 
Last reviews:
•
kundan pawar, 3 months ago
It was wonderful experience of 5 days 4 nights of Alta, Norway. Best Northern light experience we had.
Organiser Maddy and local counterpart Karan was best in accommodating and understanding us.
It was worth for each penny.
Thank you Maddy, Karan 😃
•
Ahmed Zaky, 5 months ago
I had my first hiking experience with Urbanature and it was one of the best experiences in my life. 
The guide, Maddy was friendly and always made sure everyone was comfortable. 
The hike was well organised and the group was amazing. Totally worth it!
•
Sonal Rajebhosale, 3 months ago
I participated for most amazing trip to Northern lights with Maddy/Urbannature.
And honestly speaking trip was very well organised and co-ordination with urbannature group was amazing.
Camping stay was excellent!
I would definitely recommend Maddy/Urbannature team for fabulous travel experience.
& I am looking forward to have more trips with this amazing team.
•
See more reviews here: https://goo.gl/maps/uZ67Qo2kra4KRoYL9

•••
OTHER TRIPS:
- A winter wonderland in the heart of the Savoy Mountains (French Alps): https://www.facebook.com/events/5810766532311340
- Hiking & Exploring Mallorca #3: https://www.facebook.com/events/934636117538880
- EASTER TRIP in South Portugal:  https://www.facebook.com/events/866642157730677
- EASTER TRIP in Northern Germany: https://www.facebook.com/events/1940819926291837
 
---
Μιλάνε για εμάς!

---