La 
  Bridge Team vous présente
Apéro polyglotte
à côté de la passerelle SIMONE DE BEAUVOIR
(dans le parc de Bercy : cf.  photo)
Prenez mon numéro de téléphone au cas ou 
: 06 60 25 62 66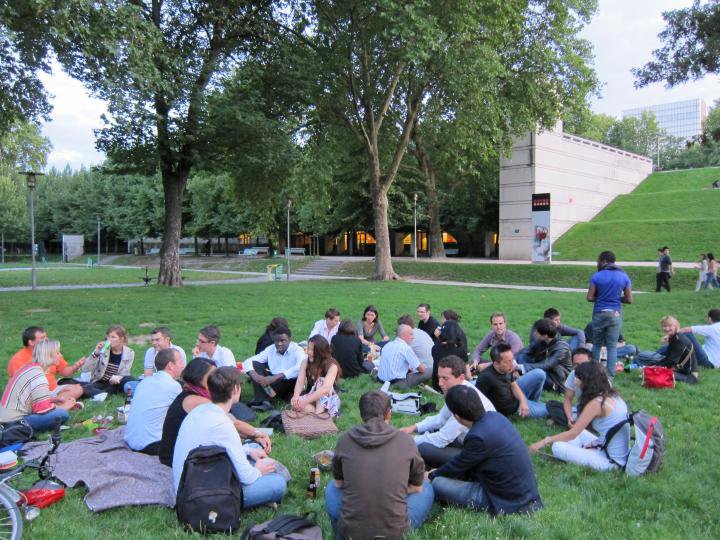 Carte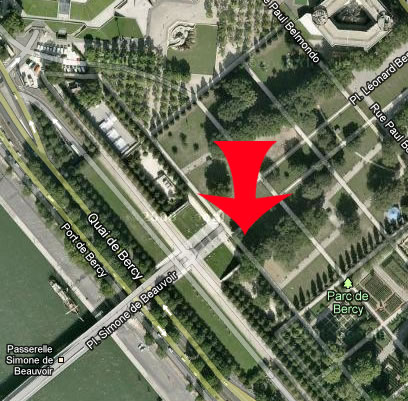 Le nouveau Polyglot concept de l'été 2011 !!!
Un RDV pour un apéro-pic-nic tout en pratiquant toutes les langues du monde !
Venez avec de quoi manger, boire et avec vos meilleurs ami(e)s
Quand ? Tous les jeudis de 20h à 00h à partir du jeudi 21 juillet
Ou ? Cf.  carte ci-dessus
Dans le parc de Bercy à côté de la passerelle

In English -- 
The 
  Bridge Team presents
Summer 2011 Polyglot's new concept

Polyglot Picnic/Apéro
on the bridge SIMONE DE BEAUVOIR
Share your favorite food and drinks
while practicing all the languages ​​of the world!
Bring your favourite drinks &amp food &amp your best friends !


When? Every Thursday from 8pm to midnight from Thursday, July 21
Where ?
In Parc de Bercy close to the bridge

---
They talk about us!

---
Comments
huangboryuh

August 2011




Thank you Vincent for the great apero last night! Nice weather, great atmosphere and frendly peope! See you next week!

Thanks again Vincent for organizing all that :)
vincent

August 2011




Merci à toutes et à tous pour votre participation hier soir !! Pour cette dernière nous étions nombreux : environ 40

Retour au Snax café JEUDI PROCHAIN
vincent

August 2011




Le temps a l'air bien ce soir !! N'oubliez pas mon numéro de téléphone au cas ou : 06 60 25 62 66

Weather looks fine tonight : Do not forget my phone number just in case: 06 60 25 62 66 

A CE SOIR !!

SEE YOU TONIGHT!!
brittany12

August 2011




  ahh je vois.. je suis arrivee a 20h15.. je t'ai vu probablement, mais je n'etais pas sure! je vais demander la prochaine fois!! a plus!
vincent

August 2011




  Salut,

à 20h j'étais tout seul 

20h30 nous étions 3

et les gens sont arrivé progressivement jusqu'à 21h30 
brittany12

August 2011




  vous etes la depuis quelle heure? quand je suis arrivee j'ai vu personne... mais peut etre je suis arrivee un peu trop tot... 
vincent

August 2011




  Merci à toutes et à tous d'être venus, nous étions environ 30 !! excellentes conditions climatiques ))