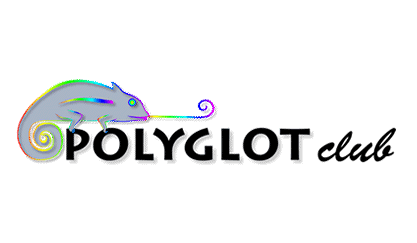 ---
Denmark - Polyglot Network
Welcome to Denmark Polyglot Network!
Comments
16 Comments
ITALIANARTIST

October 2013




hej er Fabio fra Italien, og jeg ønsker at lære dansk. Jeg kan lære italiensk eller engelsk!
Jaazz

December 2017




Hej Fabio. Io vorrei approfondire italiano. Jeg kan lære dig dansk.
18lucas1

December 2016




Hej,

jeg hedder Lukas og kommer fra Slovakiet. Jeg studerer grafisk design på KEA. Jeg vil gerne blive bedre til Dansk, men jeg har næsten ingen samtale eller skrivning på min kursus. Jeg håber jeg kan finde nogen venlige mennesker jeg kan tale sammen på dansk. Til gengæld, kan jeg hjælpe dig med engelsk, slovakisk eller russisk.

Venlig hilsen,

Lukas
annagert

April 2013




Hej!
Jeg hedder Anna og bor i Odense. Jeg vil gerne møde nye spændende mennesker, samt lære et nyt sprog - fransk, italiensk eller spansk. Jeg kan lære dig dansk eller engelsk. Skriv hvis du har lyst til at mødes!
Venlig hilsen fra Anna


Oversættelse
Hello! My name is Anna and I live in Odense. I like meeting new interesting people and learn a new language - French, Italian or Spanish. I can teach you English or Danish. Write if you like to meet.
rossia

July 2009




Hej!

Jeg hedder Olga. Jeg kommer fra Rusland.

Jeg bor i Denmark, men jeg ikke har samtale praktik, desværre. Jeg lærer dansk på kursus nu. Jeg vil gerne finde mennesker til at snakke sammen på dansk.

Jeg kan hjælpe dig med at lære russisk.

Hilsen
JacobRavn

April 2013




Jeg vil gerne hjælpe dig med at lære dansk, det er ikke noget problem

Jeg har også en ven, der kan russer, det kan være du har interesse i at snakke med ham
AnaSCV

July 2012




Hej!
Jeg hedder Ana, og jeg er fra Brasilien. Jeg er 31 år gammel, og jeg er en fysioterapeut med speciale e børn. Min mand er dansk. Vi er lige flyttit til Danmark. Jeg vil gerne have nye danske venner og træne mit dansk. Jeg er en begynder.