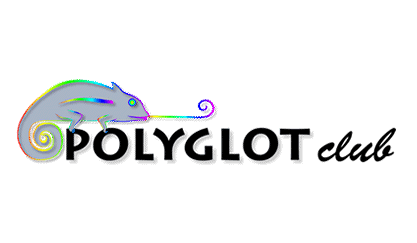 ---
Casual Language Exchange in Jingan 静安
Date: Oct 14, 2021
Time: 19:30
Address:

Address visible for attendees
Come to the biggest language event in Shanghai! According to us, anyway.
来参加上海最好的语言交流的聚会吧!(我们装逼一下)

Language Mix is not just for practicing languages, but meeting people from all over China and the rest of the world and having fun. So forget the textbooks and lectures, let's just talk!
这个活动不只是练习外语的,也是认识新来自中国和世界各地的人,玩得开心的!课本,讲座,算了吧,我们就聊聊!

HOW DOES IT WORK? 活动有什么形式?

Simple. You just find the registration table when you enter, put on some flag stickers that represent your native language and the languages you want to learn, get a drink of your choice, and join a group! We recommend showing up on time if possible, but any time is fine.

We encourage you to stand if possible during the event so that you can easily move and talk to different people :)
很简单吧。到了,你就去找到报名桌子,把代表你的母语和练习语言的国旗贴纸放在衣服上,再去拿一个喝的,然后找人聊天!我们建议你准时来到,但是也可以随时来参加。

我们觉得在活动中站着说话比较好!这样可以去和不一样的人聊天。:)

WHEN AND WHERE ARE WE MEETING? 我们在哪里/几点见面啊?

We're meeting at My Place Ruin Bar in Jingan! It's a "secret" bar on the 3rd floor of a Singaporean restaurant. The closest metro station is Jingan Temple/静安寺, which serves Lines 2 and 7.
我们会在"My Place Ruin Bar"见面!这是一家神秘的酒吧,在新加坡的3楼。最近的地铁站是静安寺(2/7号线),3号出口。需要走差不多10分钟路。

IS THERE AN EVENT FEE? 收费吗?

Yes, it costs 30 RMB for an entrance ticket, and for that you get stickers to represent your languages, and also cards to practice a new phrase during the event!

It also includes a 5 RMB discount toward any drink or food item on the menu!
收费。入场券要25元,包括一张折扣券,什么喝的都可以用!

There will also be happy hour prices for the whole event on drinks!

IS THERE A WECHAT GROUP? 有没有微信群啊?

Yes! EDIT: The group now has over 100 members, so please add our LM assistant, Abby , to join. Please type "Language Mix Shanghai" with your request.
有啊!因为现在的小组超过100个人,所以你该加Language Mix的助理来加入。等你加她时,请键入"Language Mix Shanghai"。

Abby: LoveEnglish0123

See you there!

不见不散!

On se voit là-bas

Nos vemos!
---
They talk about us!

---