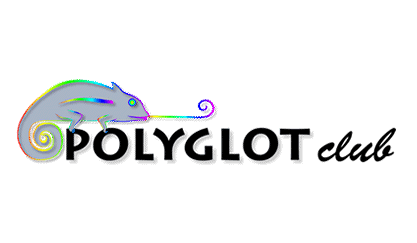 ---
TGIF! It's time to Mingle and Play Games, Fri, Jun 24, 2022, 7:30 PM
Date: Jun 24, 2022
Time: 19:30
Address:

Address visible for attendees
What better way to start the weekend than to chill out, network, and meet new friends at our Friday night in a great place, like a rooftop bar at Guomao.
Title
Speed Networking & Social Games
Description
After a long week of work, you need to relax and chill.
It's time to mingle and spend time in music and fellowship.
Don't miss the chance to meet new friends.
Whether you think you are smart or sexy, even you have been under the pressure by work, or bad mood ruined the moments, you are welcome to join us, interesting people are bound to meet.
We prepared many social games
Let's enjoy a wonderful time together
Social Game
Just Dance
Texas Hold'em
Bilingual Werewolf
Talk&Drink
There will be one fits you the best.
Schedule
19:00-20:00
Networking
20:00-20:30
Game Introduction & Training
20:30-22:30
Playtime
Address
Glou Bar
No.101B, B1, New Town International, Yard 6, Chaoyangmenwai Street, Chaoyang District
(The location changes frequently, please contact wechat: cutepet2015 to confirm)
How to find us
From northwest exit of line 10 at Guomao, walk 400 meters to the north, turn left at Guanghua road, walk 200 meters, left side
Register and Fee
49¥ (Admission Fee with 25 drink coupon)
Please add Wechat ID: fish_alex.
*The event information on Meetup is not updated in time. Please add wechat to confirm the latest event information.
Attention
If you are not familiar with the rules of the game, please be sure to attend at 20:00
During the activity, you can choose to participate in the game or talk with friends, or be alone
Please sign up in advance, or pay extra ¥30
The event will be cancelled if the number of participants is less than 1/3 of the expected number
Welcome to ~ Beijing Happy Chinese Corner ~!
欢迎来到 ~ 北京快乐中文角 ~!
Chinese friends are welcome to lively discussions with interesting and friendly Chinese-speaking foreigners.
欢迎中国朋友来与友好风趣并会讲中文的外国友人亲切交流。
Chinese learners are welcome to an evening of Chinese-only conversation, friendship and fun!
也欢迎学习中文的外国朋友前来结识新朋友,通过中文交流,和大家一起度过愉快的时光。
---
They talk about us!

---