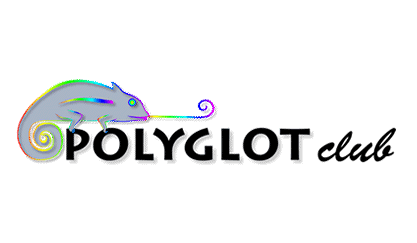 ---
Date: May 12, 2009
Time: 06:00
Address:

Address visible for attendees

Phone number: 136-5103-0974
n词酷为了让大家可以更加自由地进行语言学习交流,隆重推出了第一期线下活动——n词酷茶会!
活动具体详情如下:
活动目的:为学习各种语言的同志们提供一个交流的平台。主要是中英文的学习和交流,也欢迎其他语种的加入。
活动对象:任何对语言学习和交流感兴趣的人,无论是大师还是菜鸟,只要你能来,我们都欢迎。
活动时间:5月12日 星期二 晚上6:00-9:00
活动地点:北京 Juicy Spot bar (朝阳公园西门1-3,朝阳公园西门与八号公馆中间)
如果你对学习外语感兴趣,叫上好朋友们一起参加n词酷茶会吧!!
在茶会中,你有机会和母语是英语、法语或者韩语的外国人畅所欲言,提高口语;你还可以帮助外国人练习汉语并和他们成为朋友。
结识新朋友,提高口语水平,了解各国文化……还等什么?快来参加!
茶会期间 优惠多多哦~
免费入场
免费小吃
10元 啤酒/可乐/果汁
其他饮品均8折优惠
活动中还有更多小礼品赠送
Sick of practicing your Chinese with the taxi driver? Want to expand your vocabulary to more than just "Gongbao ji ding" or "sanlitun jiuba jie"? Then join the nciku Chahui "茶会" event on Tuesday, 12th May 6-9pm, at Juicy spot bar in Chaoyang Park West Gate (directions and map below).Mingle and practice your Mandarin with Chinese natives and other foreigners struggling to learn Chinese while having a drink. Snacks are complementary and cocktails will be 20% off. There will also be beer and sodas for 10RMB. No reservations needed and there's no entrance fee, so just show up!
The first 5 people to send us an email will get a free drink. Simply send your name, native language and the language you're studying to mayline974

Hope to see you all there!
Juicy Spot bar: Chaoyang park west gate 1-3, 朝阳公园西门 1-3 (between No.8 Department and Chaoyang Park west gate)(朝阳公园西门与八号公馆中间)
Bus / 公交车: 419, 985, 682, 852, Bus station / 公交车站: 朝阳公园西门
Closest subway: Tuanjiehou (line 10) - 20 min walk /最近地铁站:团结湖 (10号线)-走路20分钟
They talk about us!

---