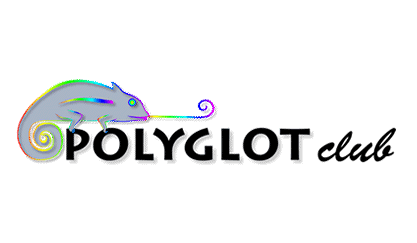 ---
Brussels - Polyglot Network
Selamat datang Brussels ke Rangkaian Polygot!
Bienvenue dans le réseau Polyglot de la Région de Bruxelles-Capitale! 
Welkom bij het Polyglot netwerk van het Brussels Hoofdstedelijk Gewest!
Willkommen im Polyglot Netz der Region Brüssel-Hauptstadt!
Allemand, néerlandais, français.... Ce ne sont jamais que les trois langues nationales  de la Belgique! Je crois que dans sa capitale, on peut entendre parler toutes les langues du monde (ou presque!), tellement la ville est cosmopolite. 
Bruxelles est  aussi la Capitale de l'Europe dans la mesure où elle est le siège des Institutions européennes. Si vous souhaitez joindre l'utile à l'agréable, c'est à dire prendre un verre ou deux tout en  écoutant parler  les nombreuses langues officielles de l'UE, rendez-vous à la place du Luxembourg ou aux alentours de Schuman, où vous trouverez une multitude d'établissements principalement fréquentés par les  employés des Institutions avoisinantes. 
La  multiculturalité est une vraie richesse, entendre parler diverses langues  autour de moi  suffit à me faire sourire.  Je me réjouis à l'idée de pouvoir bientôt  faire votre connaissance  à l'occasion d'une prochaine rencontre Polyglot à Bruxelles ou ailleurs.  Avec votre participation aux événements et réunions locales, vous  appronfondirez vos connaissances linguistiques et compterez de plus en plus d'amis. Quant à moi, je ne demande qu'à vous écouter, vous parler et communiquer mon sourire et ma joie de vivre à Bruxelles.                       
Bien à vous, 
Maria
Ulasan
22 Ulasan
nagykatalin07

January 2013




Hi everybody, me and my friends arrive in your lovely city on the 4th of February. We are looking for an accomodation for 3 nights, can anyone help us? We would be agree on hiring a flat/room as well. Have you got some tips? Thanks a lot in advance!!! Kati

Bonjour tout le monde,

Moi et quelques amies arriveront dans votre jolie ville le 4 Fevrier. Nous sommes en train de chercher un logement pour 3 nuits. Peut quelqu'un nous aider? Nous sommes favorables a louer une chambre/ un appar aussi. Avez-vous des conseils? Merci bcp a l'avance!!!! Kati:)
celsopdacunha

September 2012




Mon portugais (du Brèsil) pour francais ou netherlandais.

Je parle anglais aussi.

Olechkai

September 2012




My name is Olya.I want practice my english. Now i live in Brussel.My native language russian.Help me please anybody.....
aadee

October 2012




i can speak very basic russian and we can practise russian and english