European Union Award
France - Polyglot Network
URL

89090 members
Welcome to France Polyglot Network!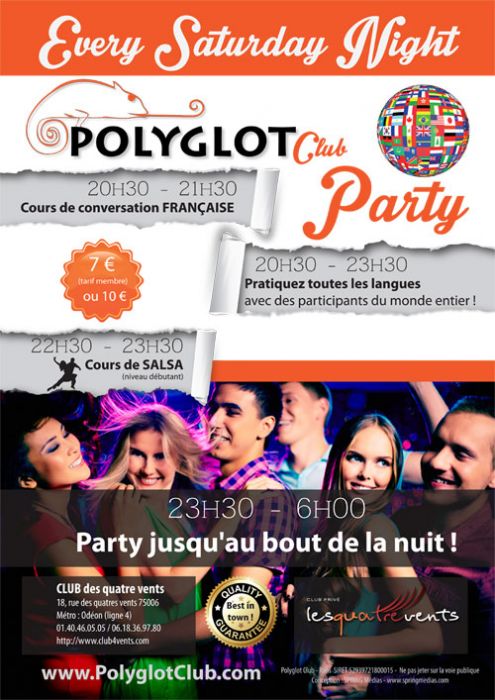 Comments
MOHO_SEKKAK

hi here im mohammed im looking be 4 somebody to learn me some english cuz my Language english is very weak !!!!!
Dec 05, 2013 @ 15:33
ignasio

hello everybody i'm searching someone for helping me in italian, i speak french fluently (mother tongue ) and english with a good level. tx and have a nice day everybody
Dec 05, 2013 @ 13:16
yiyihueiop

Bonjour, Je m'applle Lingyi Huang. Je ressemble beaucoup à la France, veut apprendre le français. Si vous voulez faire un très heureux de vous montrer. N'hésitez pas à me contacter, Merci
Nov 09, 2013 @ 19:30
Eurekara

salut Lingyi , je serais heureuse de t'aider en français si tu veux !!

Nov 29, 2013 @ 18:40
hejing

Hello here! My name is Alice, i'm a student in Paris who want to improve French and English! I was to be a chiness teacher in university paris 12, et i love learning langues!
Nov 16, 2013 @ 12:03
Eurekara

Hi ! I can help you ! I speak both languages !

Nov 29, 2013 @ 18:39
Mikya

Bonjour je voudrais apprendre l'anglais et en échange je pourrais vous apprendre le français.
Nov 28, 2013 @ 23:21